Salon Avec Plaisir vins et champagne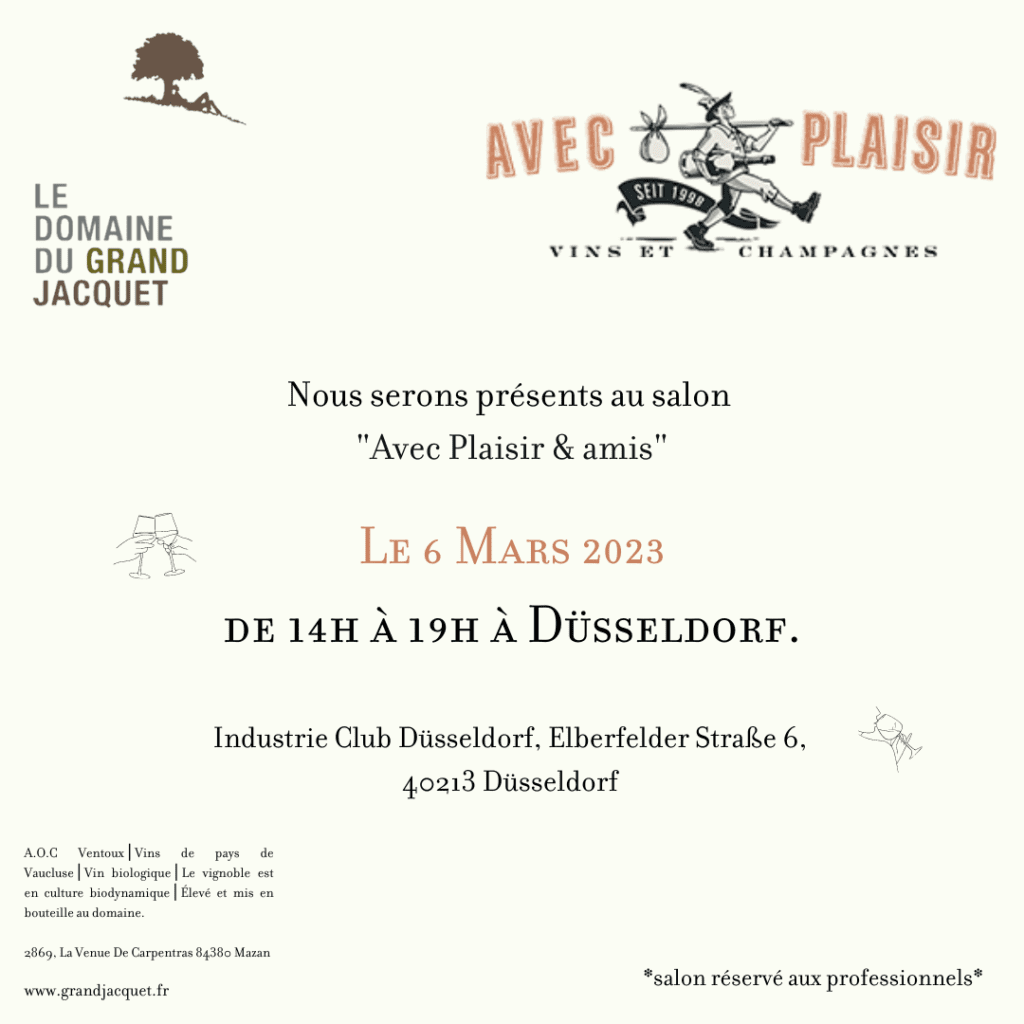 We continue the season of fairs with the one of Monday, March 6, 2023, in Düsseldorf from 14:00 to 19:00 this meeting is organized by Axel Gesser, our German importer, of the company Avec plaisir vins et champagnes. L'événement se situe à l'Industrie Club Düsseldorf, Elberfelder Straße 6, 40213 Düsseldorf.
This exhibition is reserved for professionals only.
Hope to see you there!