Le domaine du Grand Jacquet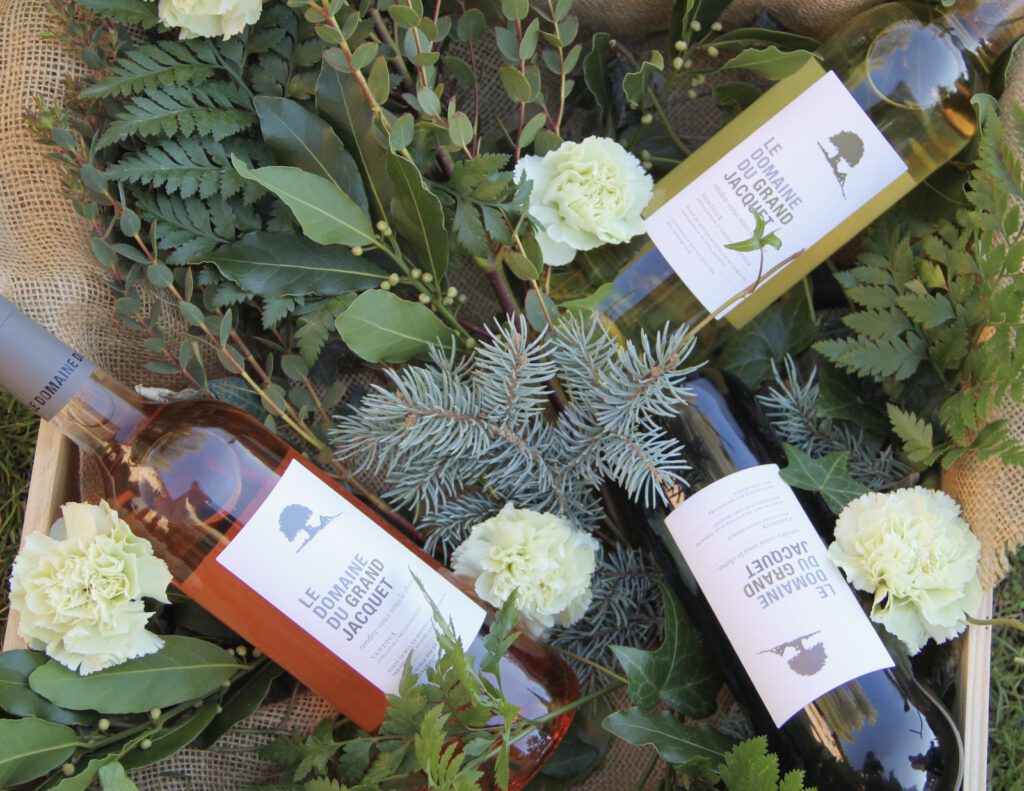 In the valleys surrounding the "Giant of Provence", from Mazan to the rocky spur of Crillon, the generous nature nourishes our 15 hectares of vines. The vineyard is made up of small plots in the middle of the wild garrigue, pine trees and truffle oaks. A multitude of flowers and aromatic plants grow at the foot of the vines. This environment and the permanent work in agreement with nature allowed us to be certified Organic Agriculture on all our wines.
Joël: "Our wines are made in the image of the environment, respecting the vintage and the terroir. Wine is the product of the climate, the life of the soil, the vines and all the organisms that participate in these interactions.
Following numerous meetings, we decided to cultivate all our plots in biodynamic farming. This is a method which allows, thanks to the use of different preparations and herbal teas, to reinforce and stimulate the plants without using fertilizers or synthetic products. We also use the lunar cycles for the important phases of the vine and the wine (pruning, racking, bottling,...).