Le domaine du Grand Jacquet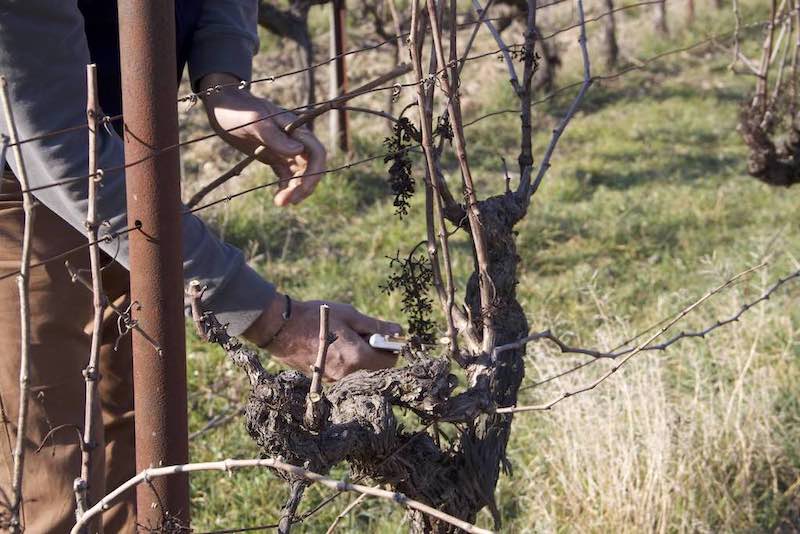 Favorable climatic environment
The Ventoux appellation benefits from a Mediterranean climate, with temperatures that are favorable for wine. It is in the sunniest geographical area of the department. La présence de reliefs (Dentelles de Montmirail,…) et l'altitude élevée du Mont Ventoux offrent un paysage vallonné. Parfois en coteaux et des nuits fraîches, raison pour laquelle les vins sont frais, souvent aériens et toujours équilibrés. Most of our parcels are located at an altitude of 250 to 400 meters in the foothills of Mont Ventoux.
Strong image of the terroir
In Ventoux, vines are often associated with arboriculture for production and to break up the monotony of the vineyard plots (to have a rich and varied landscape), but also to encourage biodiversity. It is important to maintain balanced landscapes between human presence and preservation of nature. On compte 1500 espèces végétales recensées : cerfs, chevreuils, chamois, mouflons, sangliers, 20 espèces de chauve-souris, 14 de reptiles, 8 d'amphibiens, 2500 d'insectes, dont 1425 de papillons.
AOC Ventoux is the only AOC whose territory is in the heart of two regional nature parks (Ventoux and Luberon) and a Unesco biosphere reserve. The richness of the territory comes mainly from this natural environment which abounds in incredible flora and fauna, and which offers us very interesting soils It is necessary to know how to take the best of nature to favor its work, by respecting each terroir (hand-picking and individual vinification of each plot,...).