The essential bottles, in the Ventoux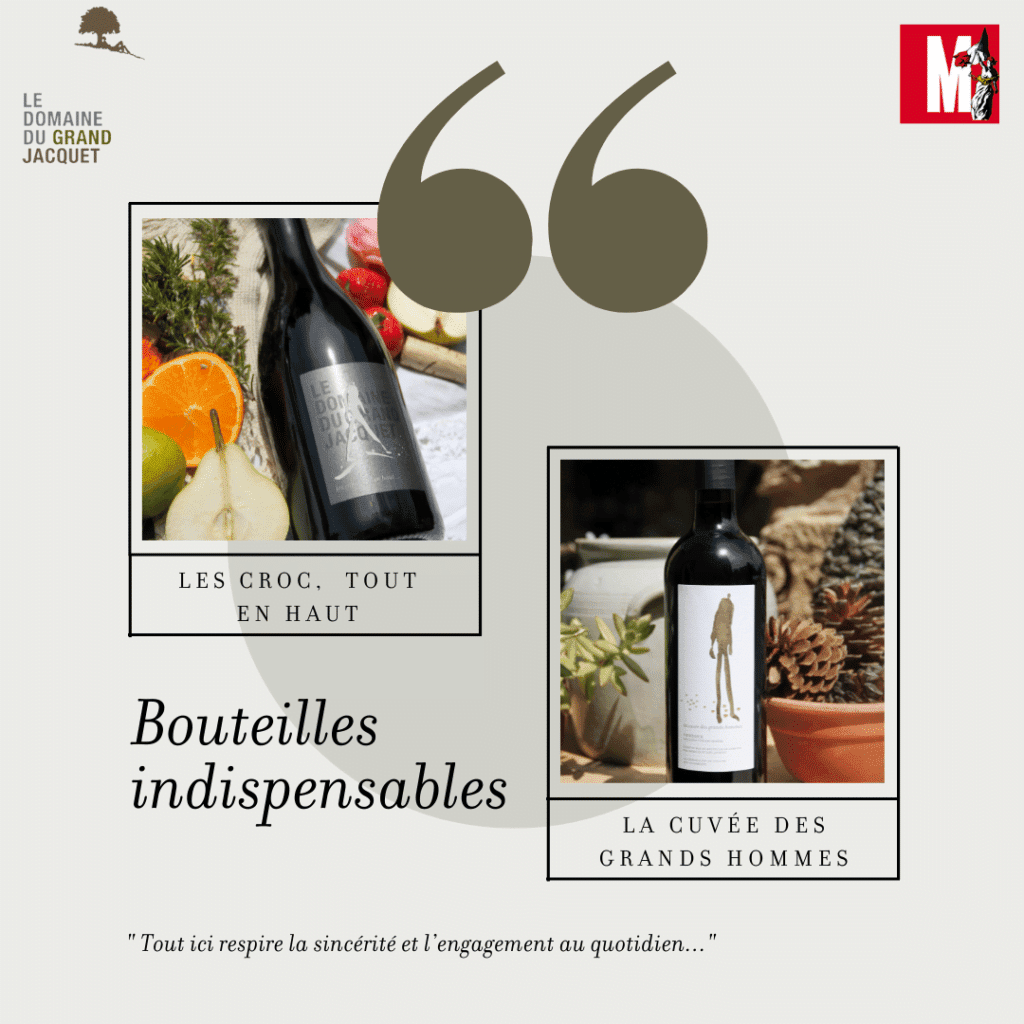 A publication in the Marianne newspaper by Thomas Bravo-Maza : the essential bottles for the Ventoux.
"Their freshness is increasingly sought after by lovers of Rhône wines. The giant of Provence knows how to inspire men to create luminous and floral reds in its foothills. Even more surprisingly, we find crisp whites with a strong temperament."
"Everything here breathes sincerity and commitment to daily life. Joël and Patricia Jacquet grace us with this charming and easily accessible cuvée. For the curious, the red Cuvée Les Crocs 2017 (36.30 euros) is a powerful and wild wine that tells the story of the terroir of this well-born Grenache at an altitude of 450 meters."
Read the full article by clicking here here